Tecnimetal International belt conveyors represent the universal transport solution, for applications where no cooling lubrication is present. Our belt conveyors are predominantly used on punch-nibbling machines, for transporting punching scrap and punching trimmings. However, other parts can also be transported, such as waste parts from plastic injection machines. The transport belt of the conveyor is resistant to oil and grease.
Features
Also suitable for parts with sharp edges.
In order to prevent parts from interfering with the movement of the chain, a protective guard is applied to both sides of the casing.
Shape can be straight or with slope. Wide range of dimensions and applications.
Motor reducers are available at different torque ratios according to customers requests.
Not suitable for transporting hot chips.
STRUCTURE
Housing made of steel plate.
Oil-resistant belt.
Protective motor switch.
Convex return shafts.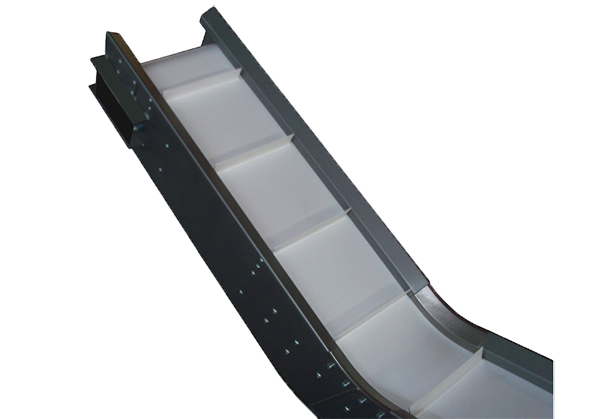 Download the Application/Catalog to help you place your order