The Conveyance of chip loaded into the conveyor is performed by the attraction of magnets running underneath a stainless steel layer.
Features
Ideal for the conveyance of dusts and small chip from small machine tools.
Advised for the separation process of chip from coolants.
Magnet size and attraction is calculated according to specific needs and deman from plant dimensions
Motor reducers are available at different torque ratios according to customers requests.
Shape can be straight or with slope. Wide range of dimensions and applications.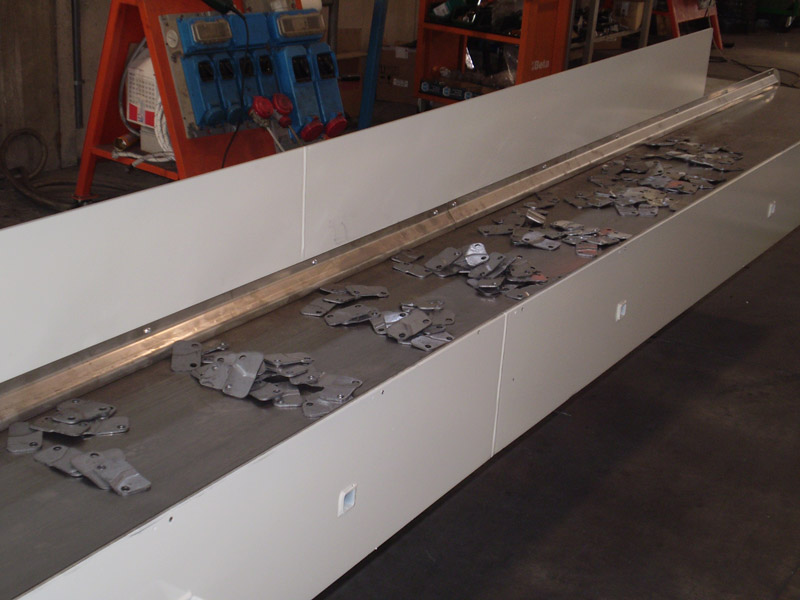 Download the Application/Catalog to help you place your order