Chips, grinding dust, coolant and environmental dust are the main enemies of lead screws, shafts, columns and pins of any manufacturing machine. Furthermore, the movement of the above mentioned mechanical parts may be cause of accidents at work. Tecnimetal International resolves these problems with the telescopic helical metal conical guards made of blue steel (also bright stainless steel, upon request). Applications may be: machine tools, woodworking machines and any other type of operative machine.
Features
These helical metal coils surround and protect critical cylindrical mechanisms with overlapping coils that seal out the contaminants while wiping away dirt and debris with each thrust.
The spring action holds the unit in place as it expands and compresses between two parallel surfaces.
Simple flanges may be used to position the cover, which is normally installed over the end of a rod, shaft or screw assembly.
MEASUREMENT REQUIRED FOR THE OPTIMAL SPRING CHOICE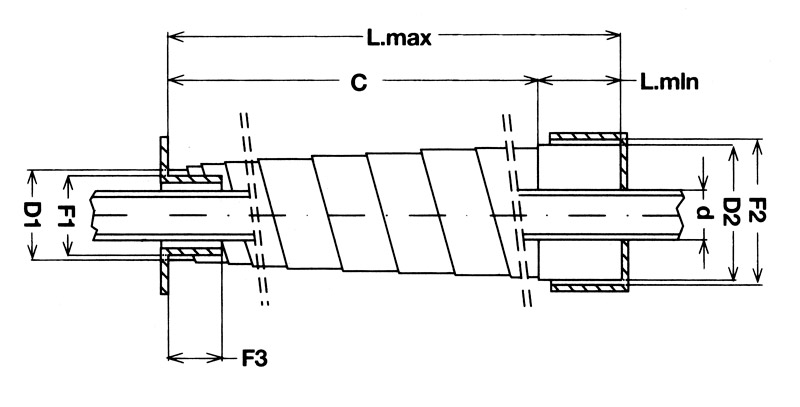 Shaft or lead screw diameter:d
Inner spring diameter:D1
Outer spring diameter:D2
Smaller Flange outside diameter:F1
Inside diameter of larger flange:F2
Both flanges height:F3
Extension:L. max
Compressed spring lenght:L. min
Stroke:C
Download the Application/Catalog to help you place your order.