As machine tools manufacturers increase speed and acceleration to meet demands for increased productivity, with the coming of linear motors covers performance and reliability have become even more critical. Tecnimetal International has been challenging this investing in people, equipments and technology to insure that our telescopic covers meet these specifications, and Multi Speed is a complete and liable answer to these requirements.
Features
These way covers are advised for protecting units with strokes greater than 3000 mm., and railings wide up to 5000 mm.
Maximum operating speed of 70 mt./min.
Maximum acceleration of 8/20 mt./sq. sec.
Maximum noise rate of 50 dec.
Traction device is consisting of double hinged damper, which is made up of two jack springs in the middle with double effect, patented by Tecnimetal Int. Multi Speed Modular system allows way covers to extend and contract without shocks and forceful bumps.
Boxes roll on the railings indipendently and modularily thanks to our patented traction device. Please remark that this implementation will not require any further space than common way covers.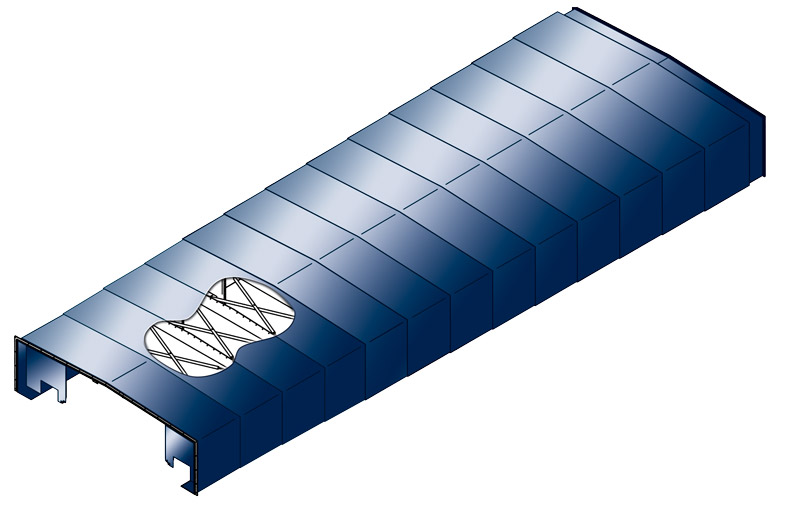 Download the Application/Catalog to help you place your order